OUR BEGINNING ....
Why Choose King's Kids Home
King's Kids Children's Home has been a great source of service for almost three decades to several children who have been orphaned or abandoned by their families. The children are taken complete care of their food shelter and education. There are about 70 children in the home who are emerging to be successful people in the society while over fifty are already living witnesses of it.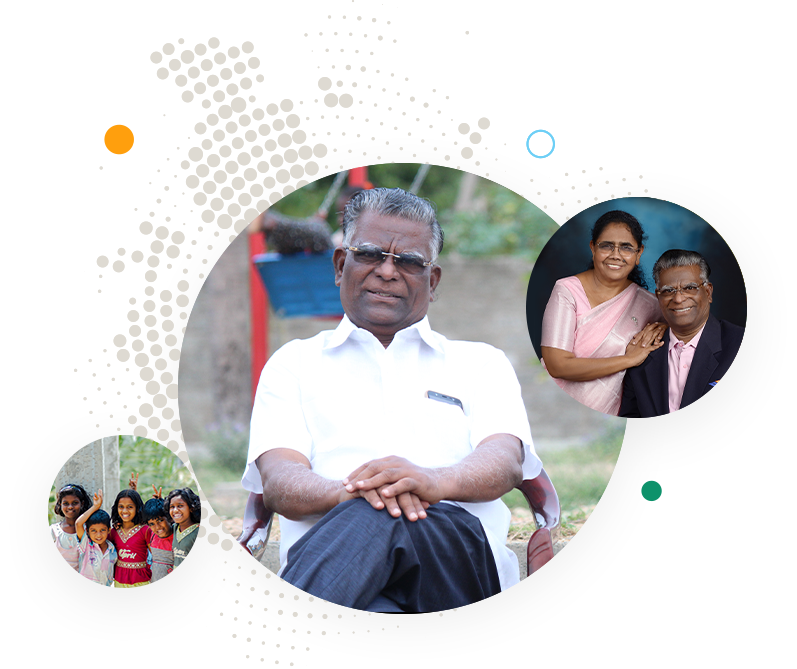 Dearly Beloved in Christ, Greetings to you in the precious name of our Lord and Savior Jesus Christ!.
I was born in Attoor, KK district, Southern part of India. I lived with my father Mr Muthiah and my mother Mrs Nesammal, unskilled native labourers in India. They struggled hard to bring me up due to poverty. My parents neglected me. This wounded me and led me into the wrong hands. I cultivated bad habits and developed fellowship with bad friends, Life was painful with no hope and I finally decided to commit suicide at the age of 15. But, the fear of death tormented me every day. We will highlight voices and stories from community members impacted by The Gainlove Global aid network. We will also have a keynote speaker discussing social and racial equity and its impact on individuals and community outcomes. Our keynote speaker will be providing a deeper dive on the discussion of racial equity with a series that will follow our event in the winter of 2020.
What makes King's Kids Home different?
At the age of 19, I encountered the true Savior of the world, the Lord Jesus Christ. In my vision, I saw Jesus Christ bleeding on the cross. I opened my heart to Christ and accepted Him as my Lord and Savior. I felt God's love running through my whole life – past and present. Changes started to occur. A burden was lifted off my shoulders. All that the devil had tried to destroy forever, the Lord, in His mercy, had restored. The Lord has kept all His promises to me, His Love endures forever. For this God is our God forever and ever; he will be our guide even unto death. Stay blessed and be a blessing! God Bless You
Become a volunteer
Join your hands with us for a better life and beautiful future.
Committed to Transparency
84% of our total operating expenses fund programs for children. So when you make a monthly gift or donation to our organization, the majority of your rupees go toward exactly what you intended – supporting children in poverty.